Northshore Bible Church has always had the preaching and teaching of God's Word as our #1 priority. Part of the way we accomplish this mission is through our Adult Sunday School classes that meet at 9:00am on Sunday mornings. With a rotation of verse by verse study of a book of the Bible and various topical studies, we are digging deep into the truth of God's Word together so we grow in our love for Him (Matt. 22:37) and are equipped for the work of ministry (Eph. 4:12).
The Life and Significance of Abraham - 2021 Sunday Morning Adult Bible Study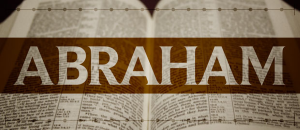 Abraham may be the most important person in the Old Testament. In this class we will take a journey to get to know him better in two ways: his life as a servant of God and his theological significance for the New Testament. Join us. CHILDCARE PROVIDED!

The class begins January 10th, 9-10am, 8-9 weeks and led by Brian Heyl. SIGN UP HERE. If you cannot make it to class, but would like a copy of a video recording of the teaching, please mark "Email Option".